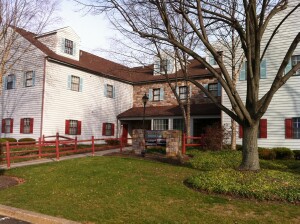 Welcome to Aquatech!
Your full service Fire Protection Design Firm with over 30 years of experience.
Aquatech, Inc. is located in Yardley, Pa. at the Edgewood Village Executive Plaza. We are a full service fire protection design consulting firm with Nicet III and IV Designers. Aquatech specializes in both commercial and residential applications. We believe in designing a system that takes advantage of the latest fire protection codes and technology. The end result is an efficient system that saves our clients time and money. Whether you need a sprinkler design for a wet, dry, preaction, ESFR or special hazards system we can design a turn-key system in budget and on time.
Free estimating assistance: Head counts, Pipe sizes and Design Layout. You get the job, we get the job!
Please send your contract drawings and specs to: aquatech@aq2000.com and we will
provide project design cost in a timely manner.

Already Have a fire sprinkler design, but require hydraulic calculations. Send us your cad files and water data and we will complete the hydraulic calculations. Please send your files to: aquatech@aq2000.com


FIRE PROTECTION DESIGN SERVICES TO MEET YOUR NEEDS

| | | |
| --- | --- | --- |
| | AutoSPRINK Design Software | Special hazards design |
| | BIM Modeling and coordination | Retro-Fit analysis |
| | Shop Drawings for Fabrication | Plans Review |
| | Design Coordination | Residential NFPA 13D & 13R |
| | Flow Testing & water Supply Studies | Hydraulic Calculations |
| | NICET & PE Seals | Stocklisting |
| | Job Meeting Representation | Nicet Level III & IV Designers |
| | Submittal Drawings for approval | Field Surveys |





SPECIAL HAZARDS FIRE PROTECTION DESIGN SERVICES

| | | |
| --- | --- | --- |
| | Utility Companies | Hazard Analysis |
| | Nuclear Reactors | Chemical Systems |
| | Transformers | Mist Systems |
| | Coal Conveyors | High Expansion Foam |
| | Cooling Towers | Foam Water |
| | Turbine Generators | Linear Detection |
| | Chemical Tanks | UV-IR Detection |
| | Aircraft hangers | Rate of Rise |





OTHER PROFESSIONAL DESIGN SERVICES

| | | |
| --- | --- | --- |
| | Civil | Architectural |
| | MEP | Existing Building CAD surveys |
| | Block Library Design | Lisp Programming |





Rocco Diilio S.E.T.
Sales Manager
Cell: 215-783-5510
Call anytime!



Click here for our company information: Aquatech Literature